<<Back to Shelter Neck homepage
Report from UCONCI Annual Meeting
The Annual Meeting of the Universalist Convention of North Carolina (UCONCI) was held on Saturday, October 16, 2010 in the Chapel at the historic Shelter Neck Unitarian Universalist Camp, near Burgaw, NC.
Twenty delegates, guests and UCONCI board officers from six of ten member congregations were present for the day's program and business meeting. One guest also attended from the UU Church of the Sandhills in Pinehurst, NC.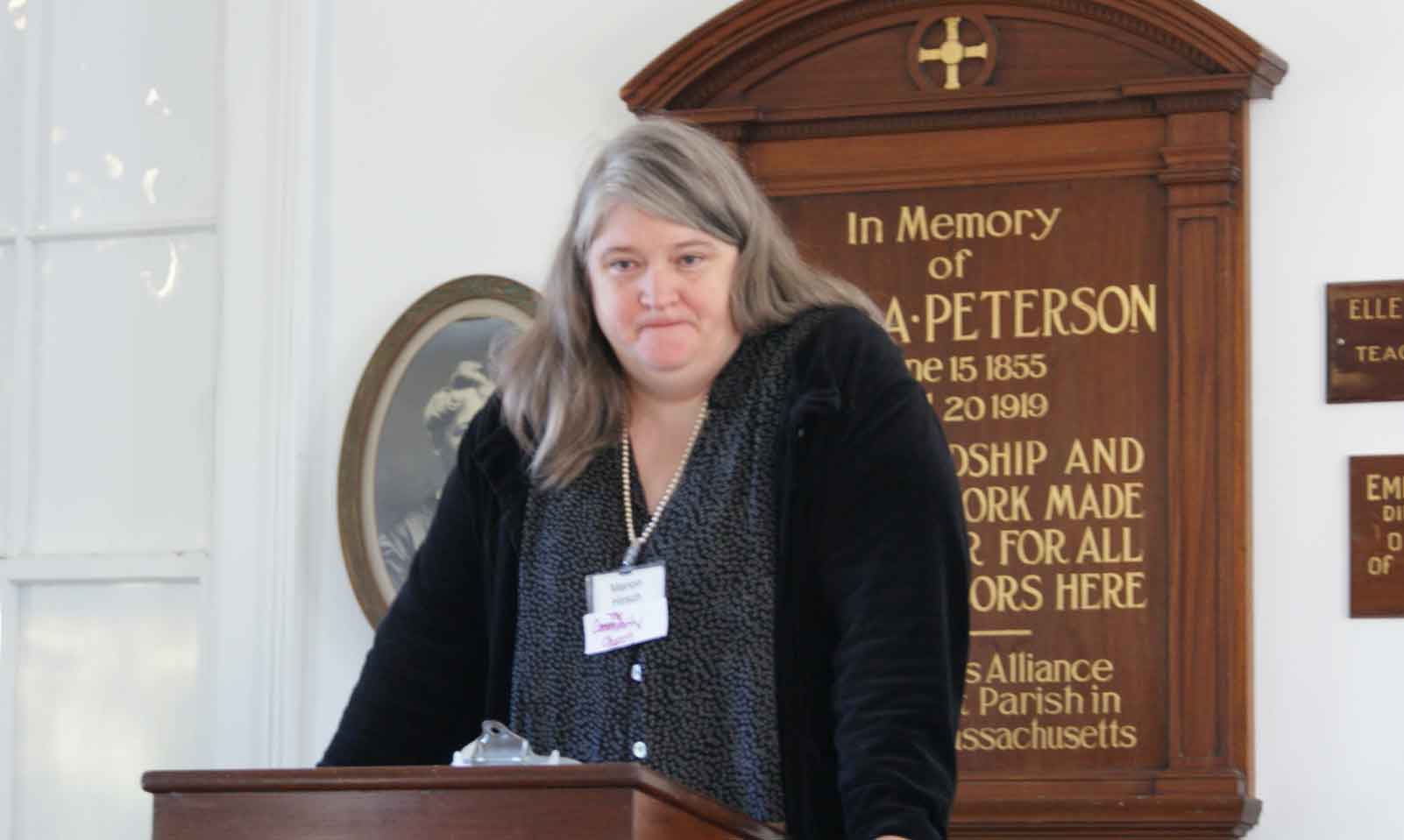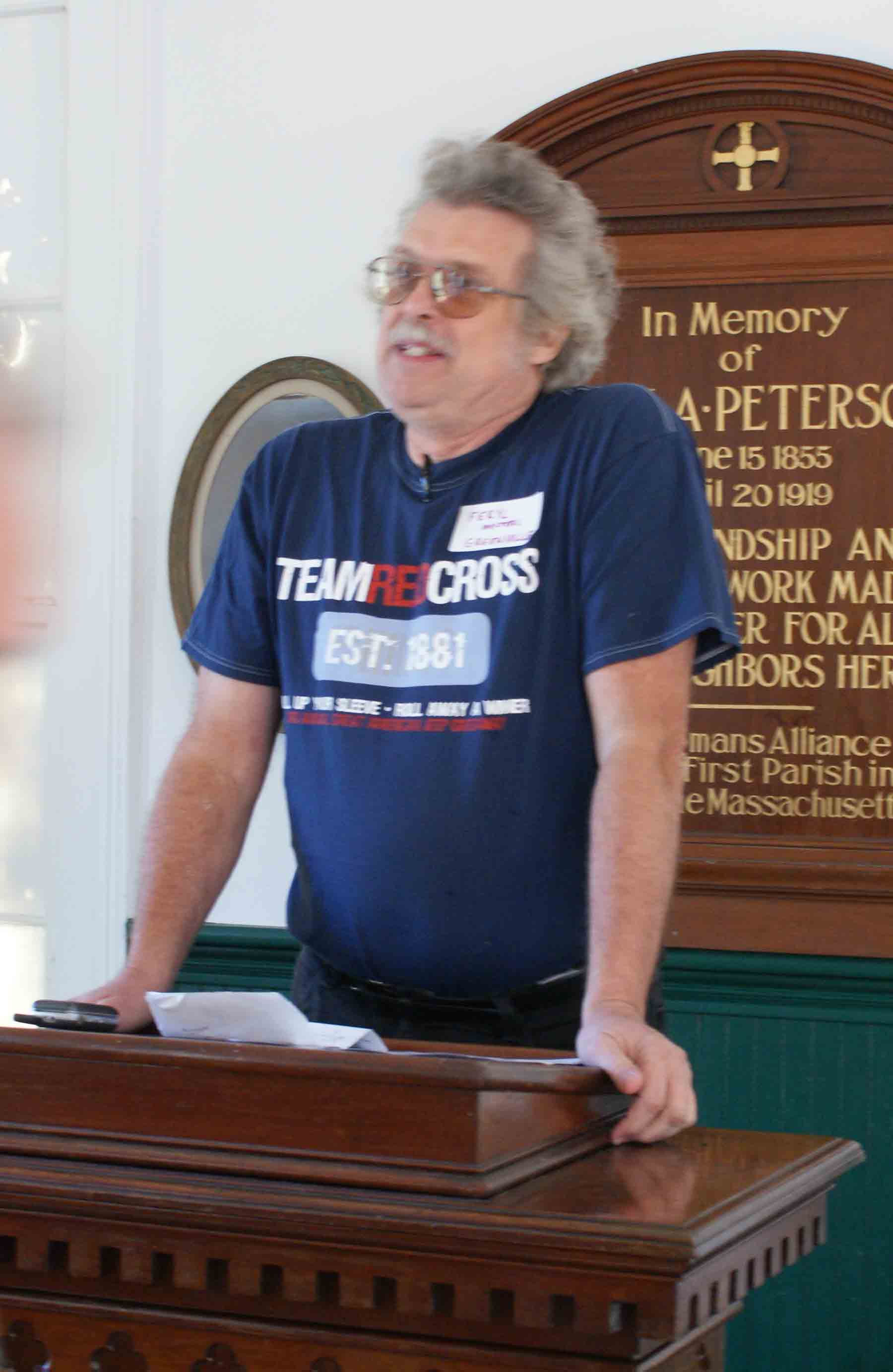 After breakfast, the program started with a keynote address from Marion Hirsch, Director of Lifespan Religious Education at the Community Church of Chapel Hill, Unitarian Universalist. She spoke on "Stewardship of Our Faith: Retaining Our Youth", detailing how many of our youth stop attending weekly services upon leaving home for college, and never return to our faith.
The first half of the Annual Meeting followed Marion's talk. We heard reports from the treasurer, the congregations, and the Shelter Neck committee. We decided to ask our member congregations for funds to repair the roof on William's Hall (the school house). The secretary distributed copies of the proposed revisions to the UCONCI constitution and bylaws, but discussion was tabled until after lunch. To close the first business session, Steven Brand, Music Director at UU Congregation of Greenville, led us in song.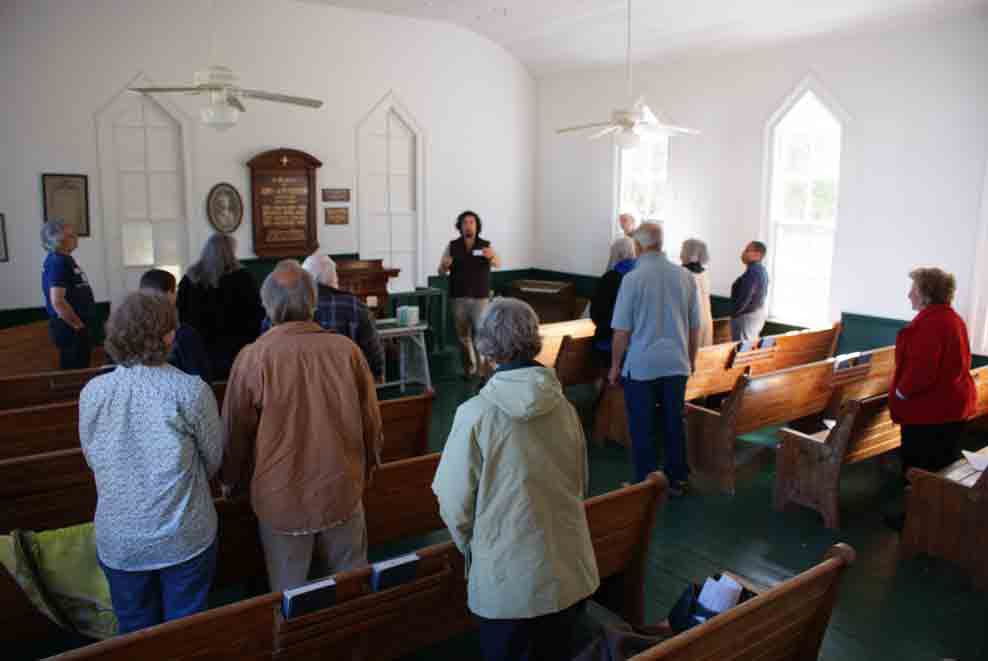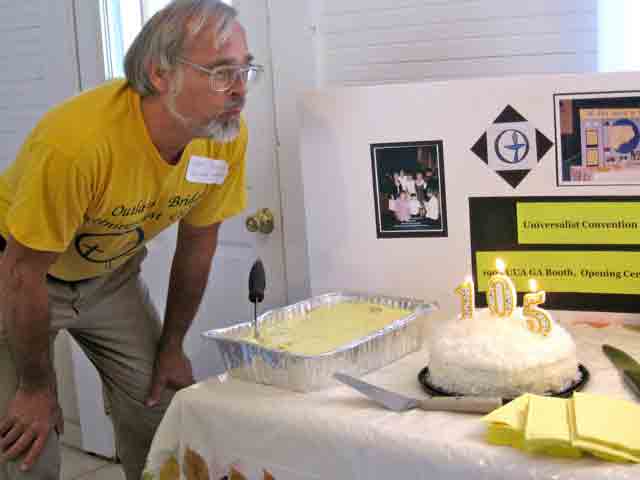 During lunch we shared a cake to celebrate the one hundred and fifth anniversary of our Universalist convention.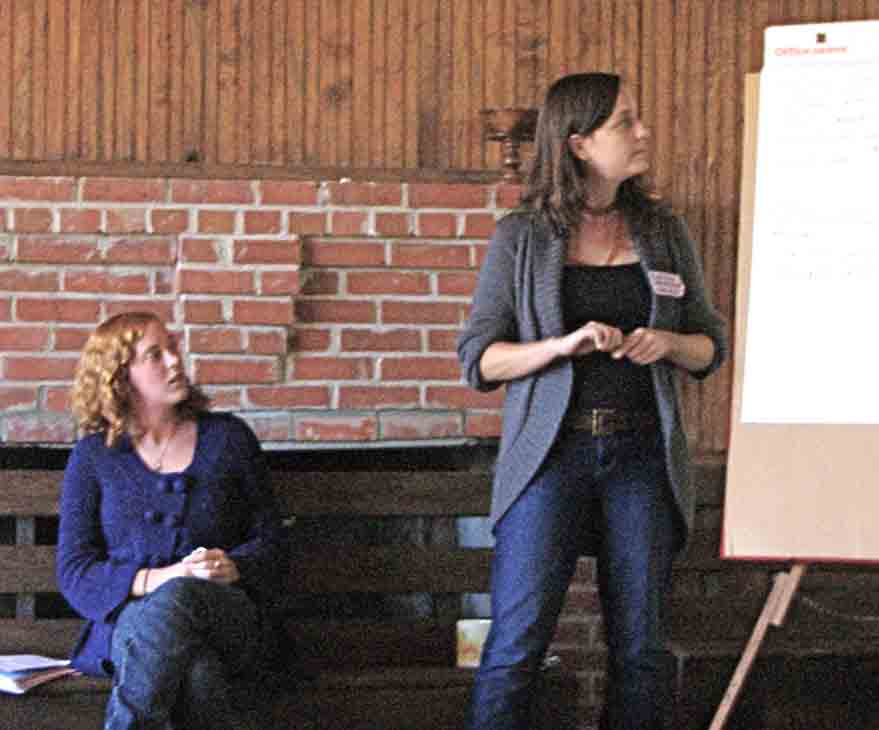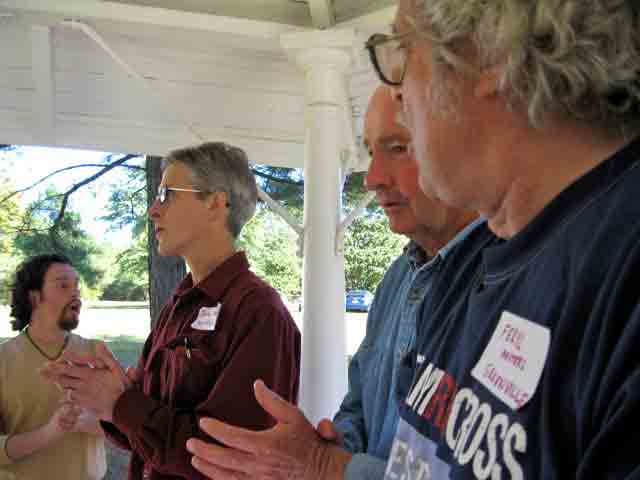 Three young adults gave presentations after lunch. Agatha Buell and Natailie Zucchino spoke on the importance of the "Role of Camps and Conferences" in fulfilling young UU's need for a sense of community. Nathan Hollister spoke on "Retaining Youth and Young Adults", specifically with regard to broader socio-cultural trends. We took a short break and Steven led us in song again.
The afternoon session of the Annual Meeting convened. We elected officers and passed the revisions to the constitution and bylaws. We decided that UCONCI will outfit and absorb the cost of a booth at the UUA General Assembly in Charlotte, NC in June 2010. Member congregations will have space to display tri-fold brochures.

Before supper, there was a brainstorming session to explore including more young people in UCONCI activities. A committee was formed to plan a Summer Youth Camp.

After supper we had music in the parlor, from Pete Leary and Billy Liles.
Sunday morning, we worshipped in the parlor before cleaning up and closing the camp.